AMG's Peter Davies interviewed in Belgium's Financial Daily De Tijd: 'The corona crisis is an opportunity for Brussels Airlines'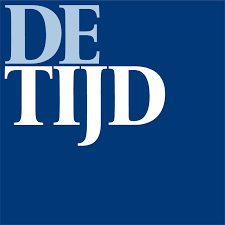 Peter Davies, the first CEO of SN Brussels Airlines in 2002, believes in the future of the Belgian airline. But the British airline professional does not think state aid is necessary. "Lufthansa is the shareholder, not the government."
Almost 20 years after the bankruptcy of Sabena, the Belgian national airline is once again on the verge of collapse. Without support from owner Lufthansa or the Belgian government, Brussels Airlines threatens to run out of money in the coming days.
Peter Davies has a track record of rescuing troubled airlines. Hee was appointed as the very first CEO in February 2002 of SN Brussels Airlines, the company that was formed as a start up from the bankrupt Sabena. The former DHL managing director stopped the cash burn at the Belgian airline, refreshed the brand image with the slogan 'Passionate About You' and quickly set up profitable flights to West Africa. Davies remembers it was 'a fabulous time'.
In 2005 Davies resigned with his Dutch partner Rob Kuijpers after a disagreement with then-chairman Etienne Davignon about the company's strategy.
Today the aviation professional sees many opportunities for Brussels Airlines. "The crisis is an opportunity for all airlines to review their procedures and reduce costs," said Davies from his lockdown in Britain. "They have to rethink their business plan. Airlines can reduce aircraft time on the tarmac and send planes into the air faster, and they may demand greater flexibility from their staff. Pilots can fly 900 hours a year at some airlines, but with Brussels Airlines, pilots fly between 630 to 670 hours a year. Some aircraft fly only 8 hours a day, while better performing airlines reach 12 to 13 flying hours a day. In this way they increase their efficiency."
Davies believes Brussels Airlines is looking to cut its activities by a quarter. "The aviation industry tends to shoot itself in the foot. The sector is highly competitive, highly dependent on kerosene prices and driven by consumer preferences. If an airline simply increases its capacity and frequencies, it risks becoming less competitive. You have to watch out for that. The biggest competitor of an airline is the airline itself." Moreover, Davies expects several airlines to go bankrupt in the coming period. "Colombian Avancia and Virgin Australia have just gone into administration. Many companies were already in financial difficulties before the corona crisis. If an airline can't adapt in good times, why should it succeed in difficult times?"
Today Davies is an aviation professional specialized in turnarounds of airlines in distress. After his time in Brussels he successfully led the turnaround in Trinidad & Tobago as CEO closing BWIA and launching Caribbean Airlines, he then went on to lead British regional carrier Air Southwest, and then as CEO led the successful turnaround of Air Malta. For the Maltese airline, he successfully gained EU legal approval for the state aid for the airline's turnaround, after months of negotiations with the European Commission. But the former CEO does not consider state aid for Brussels Airlines strictly necessary. "You have to ask the question why should the government support an airline and not for example a sausage factory? You can say that airlift and certain routes are important for a country, that is true, and European rules under conditions do allow for state support for Public Service Obligation (PSO) routes. However no airline has a given right to exist, if Brussels Airlines is no longer there, another airline will fill the gap, that's the nature of our competitive industry."