AMG delighted to attend the Airline Strategy Awards July 2023
It was an absolute pleasure for AMG to be at the FlightGlobal #AirlineStrategyAwards at the Honourable Artillery Company in London on the 16 July 2023.  Organised by Airline Business and Korn Ferry, these awards have, for more than two decades, been recognising excellence in boardroom leadership.
A great atmosphere and well deserved awards recognising individuals, airlines and companies supporting air transport that have demonstrated dynamic leadership and clear vision.
Special congratulations to Rodger Foster of Airlink turning a challenging situation in South Africa into a market opportunity, and Güliz Öztürk of Pegasus Airlines, a pioneer and the first female CEO in aviation in Türkiye.
Well done to Alaska Airlines, JetSMART Airlines, Atlas Air, Singapore Airlines, Volaris and Air New Zealand!
"While the impacts of the Covid-19 pandemic will be felt by airlines for some time yet, the variety of stories behind this year's award recipients reflects the extent to which the industry has moved beyond crisis mode," says Graham Dunn, executive editor at FlightGlobal and host of The Airline Strategy Awards.
It is always wonderful to see so many friends and colleagues, old and new. Sincere thanks and appreciate go to the FlightGlobal Events for another excellent event.
For more information on the winning stories please click The Airline Strategy Awards 2023: winning stories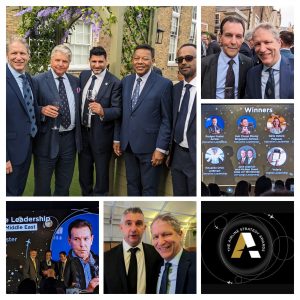 Airline Management Group Ltd
#FlightGlobal #AirlineStrategyAwards
#aviation #airlines #awards #ABStrats